Product Description
🧮 The 9x12 inch double-sided whiteboard – a compact board offering sudoku excitement on one side. With pre-set grids, it's a platform for hours of logical fun. Catering to sudoku for kids 8-12, hard sudoku puzzles for adults, beginners and experts alike. Whether you're a sudoku novice or a seasoned solver, this side promises hours of captivating entertainment as you strive to crack the code and complete the grid. Large print for expert seniors on wooden dry erase board.
💊 Flip it over to access the blank surface on the second side. Here, you can strategize, plan, and visualize your ideas. It's a perfect aid for solving problems, brainstorming, and outlining goals. The ample space ensures your creativity flows freely.
✨ Built to last with quality materials, the white board boasts a smooth writing surface. Its portable size suits various settings, making the kids sudoku suitable for both on-the-go thinking and dedicated workspaces. Embrace the fusion of entertainment and productivity, and let this whiteboard be your conduit to new levels of mental engagement.
🎯 Combining the allure of sudoku hard and the versatility of a blank dry erase board, this double-sided easy sudoku whiteboard is an ideal tool for learners, professionals, and anyone seeking engaging challenges. It's not just a tool; it's a gateway to sharpening your mind, honing your problem-solving skills, math problems, and unleashing your creativity.
Regular price
Sale price
$4.50 USD
Unit price
per
Sale
Sold out
Buy in bulk and save! Add more for % off!
Congrats! You're saving % for buying in bulk.
View full details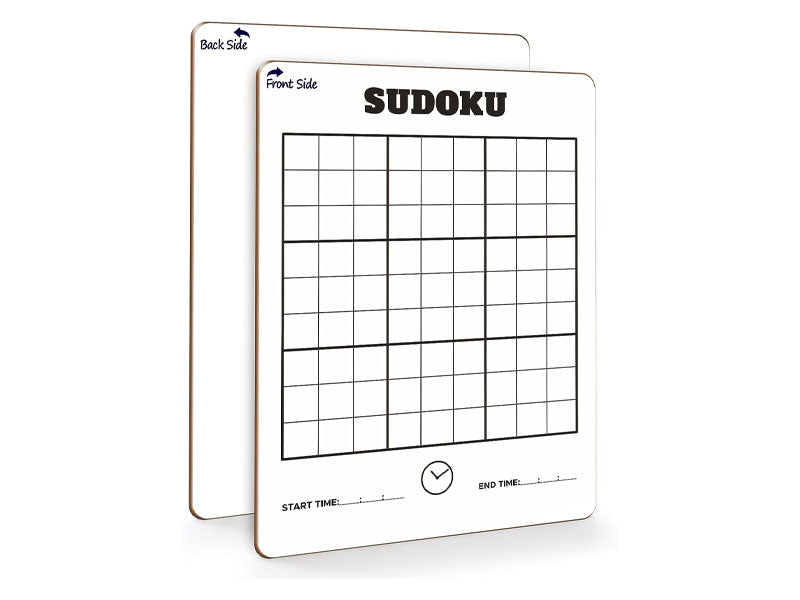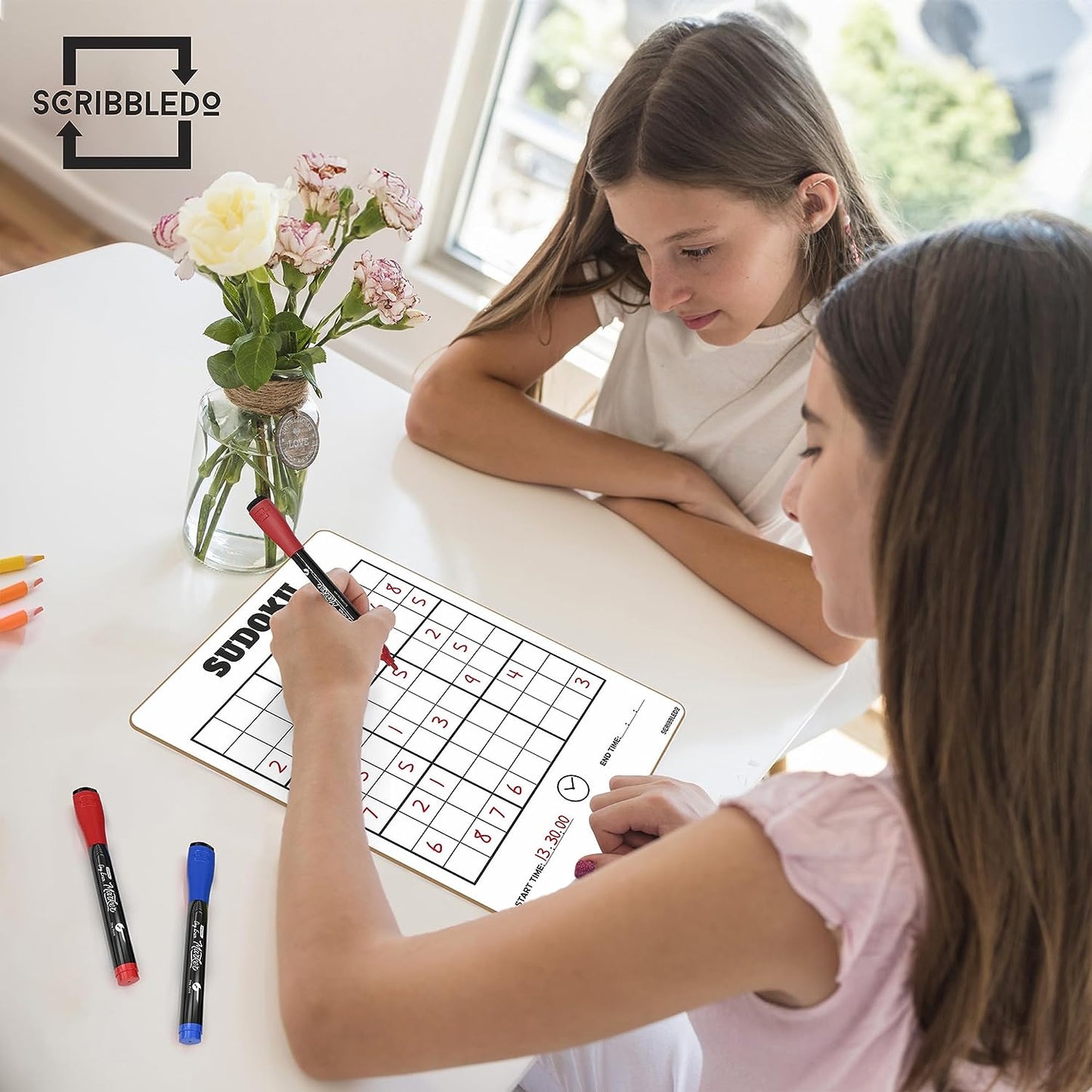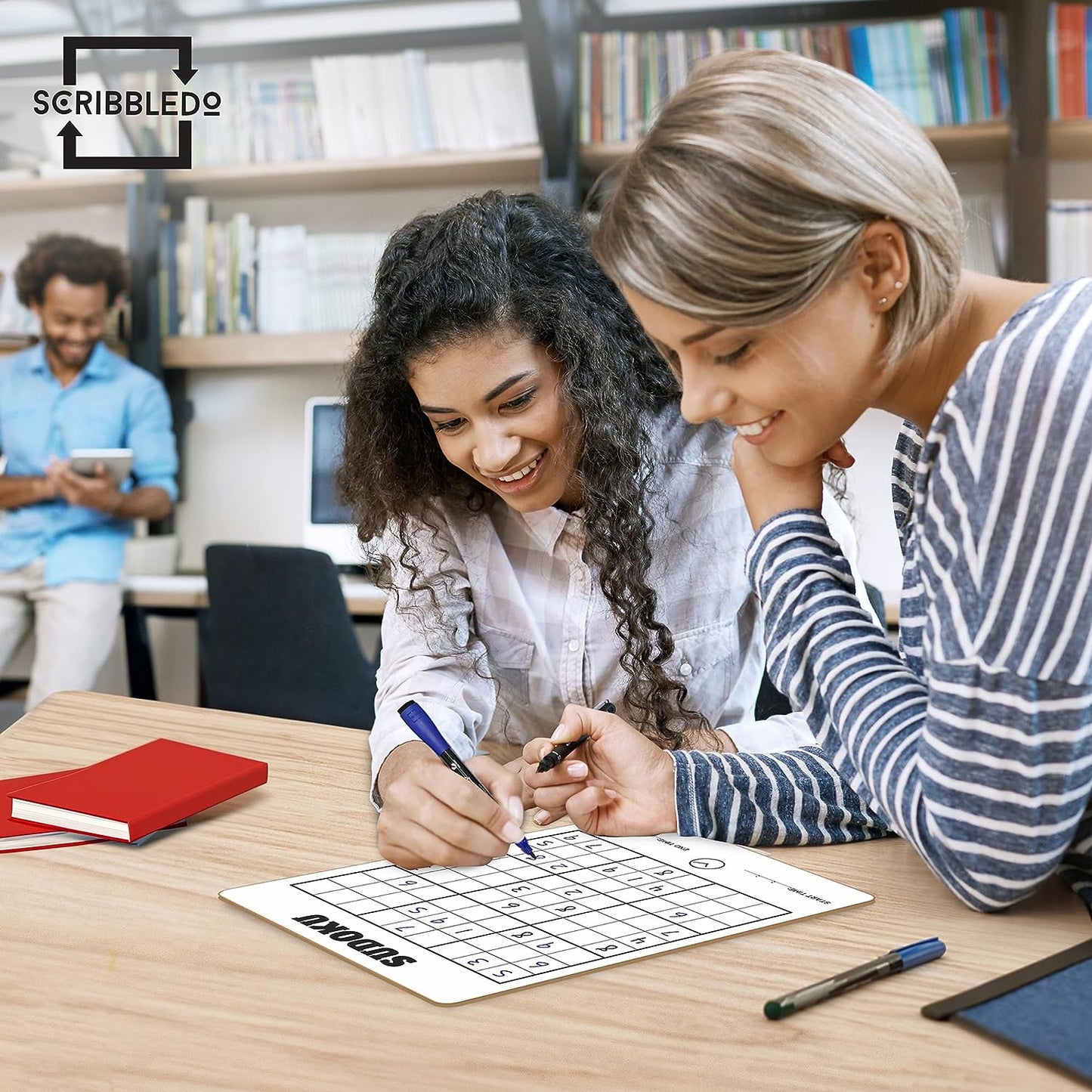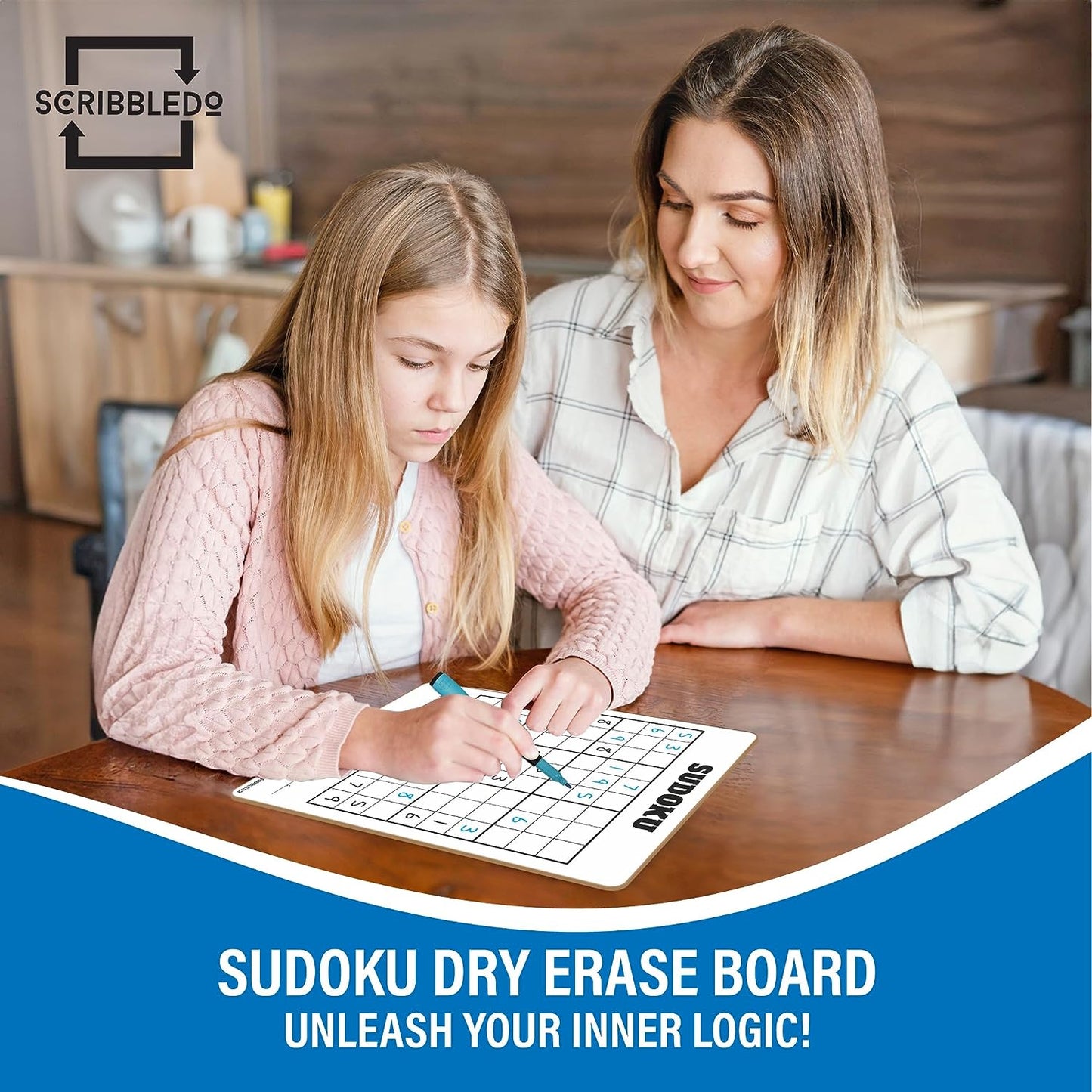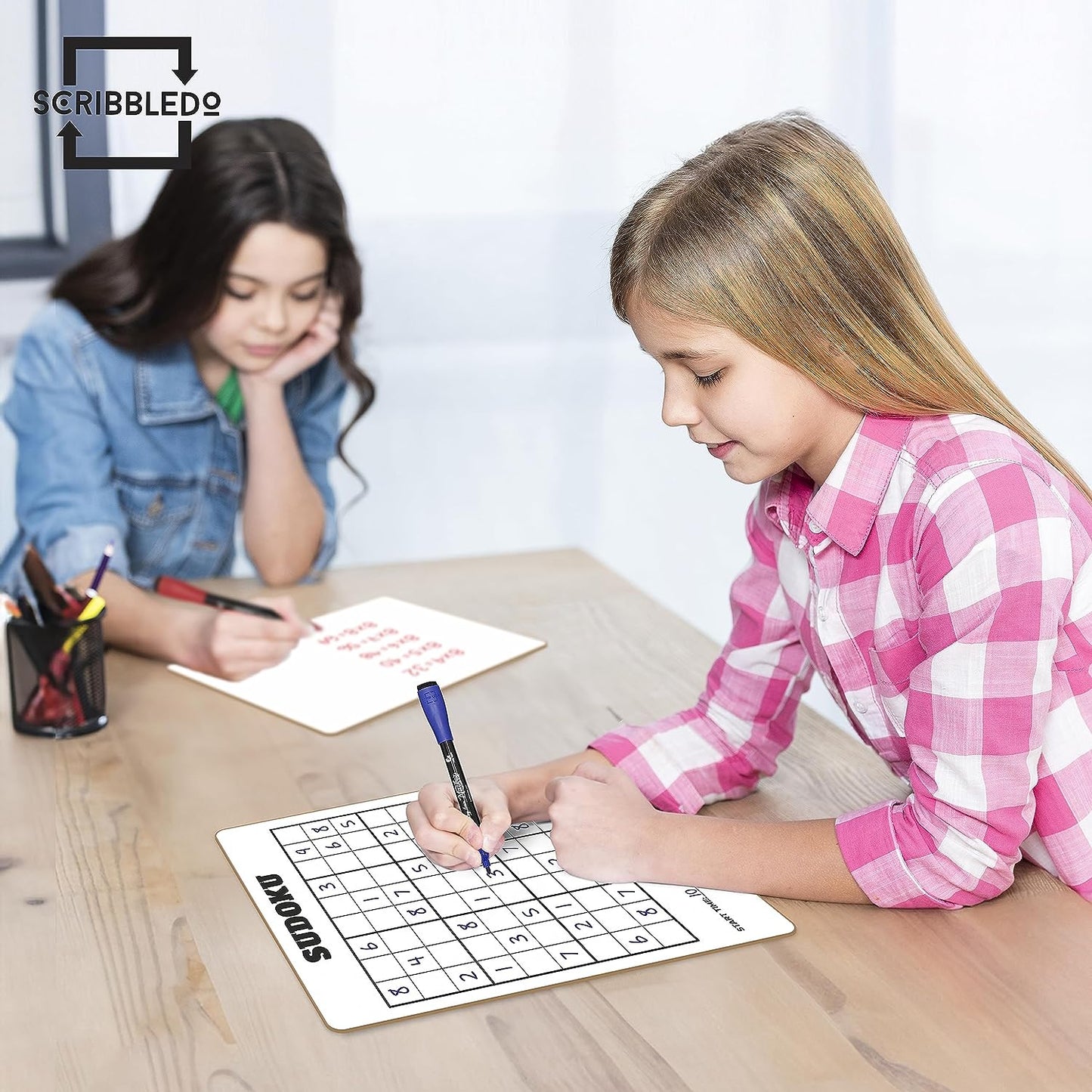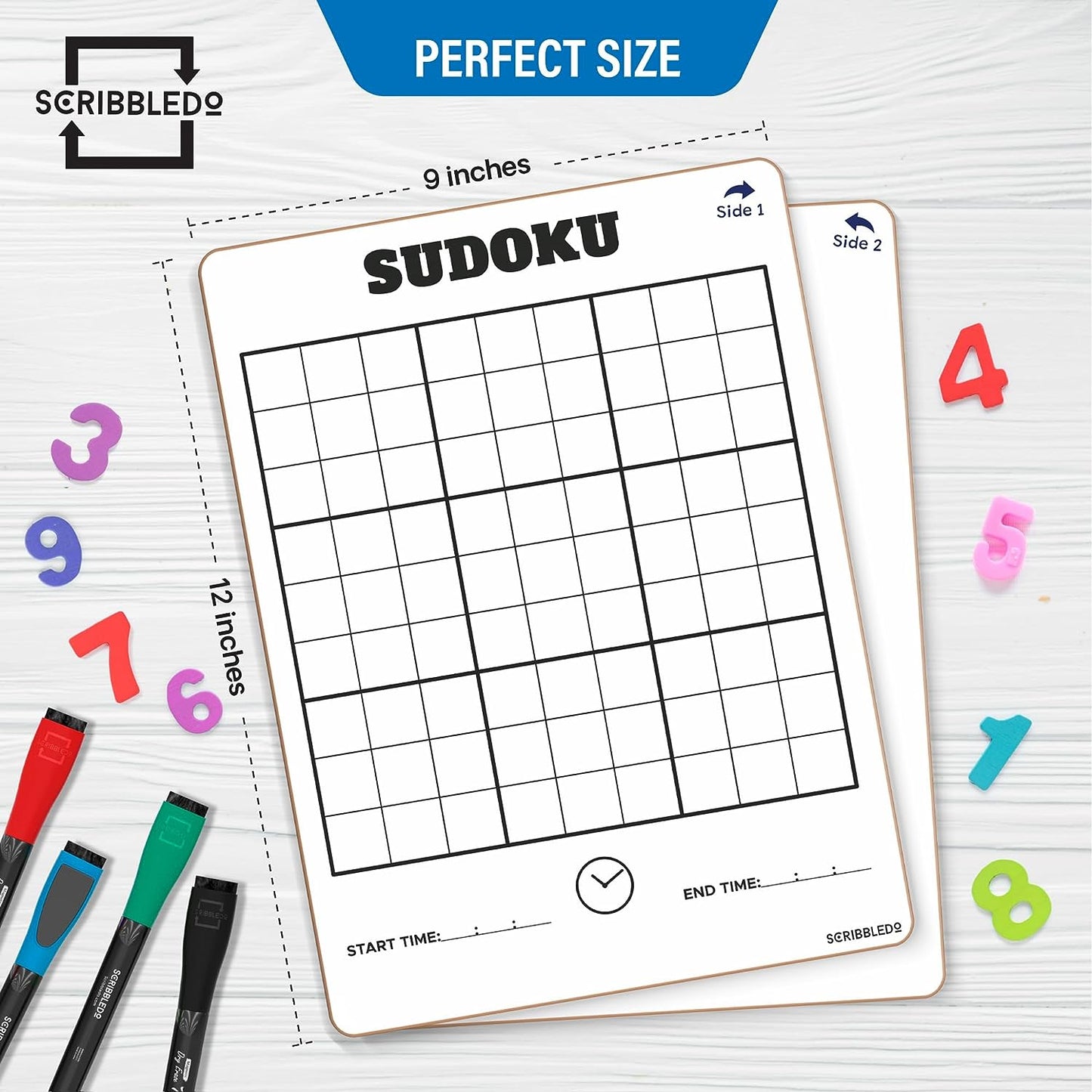 Free Shipping Orders Over $50

Scribbledo is committed to the full satisfaction of our customers. In order to ensure a good experience while shopping with us, we provide free shipping for contiguous US orders and usually ship within 24 hours!

Hassle-Free Exchanges

If you are not 100% satisfied with your purchase, you can return the product and get a full refund or exchange the product for another one, be it similar or not. You can return a product for up to 90 days from the date you purchased it.